Kells Road Racing would like to announce a rejuvenated Supporters Club and rewards programme.
Beginning this month, all new members registered in 2018 will be entered into a monthly draw for Dukes DVD's and prints.
Congratulations to our January winner Darren Campbell from Moate who won the Keith Amor print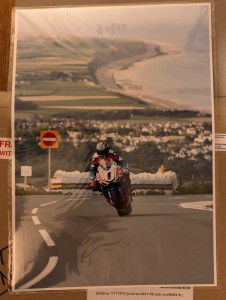 To join, simply email us northmeathraces@mail.com with your name and address.
Membership is just €20 for the year and payments can be made by post or PayPal northmeathraces@mail.com
Membership is open to everyone and we welcome interest from our overseas fans.
All funding raised by the Supporters club goes directly to the running of the 2018 event
The first draw will take place at the next committee meeting in February so there's still time to get into the January draw.
Pictured are the prizes on offer.
Follow us on Facebook, Twitter, Instagram and www.KellsRoadRaces.com